This past Saturday found me back in one of my favorite locations, Boothbay Harbor, for Jen and Brian's E-Session. When my wedding clients are from out-of-state, (Jen & Brian drove up from Massachusetts for the session) the E-Session is often the first time we get to meet in person which makes it even more exciting for me!
We started by the water in East Boothbay
Maine weather is always a concern when couples travel from so far away, we set a date and then hope for the best. We got lucky and it was a pretty good day with a mix of sun and clouds although a bit windy...oh, and the one slowly passing rain cloud that insisted on getting us a little wet as we sat unprotected out on the rocks. Jen and Brian were great sports and we hung in there and waited it out, then the mix of sun and wind dried us out before too long ;)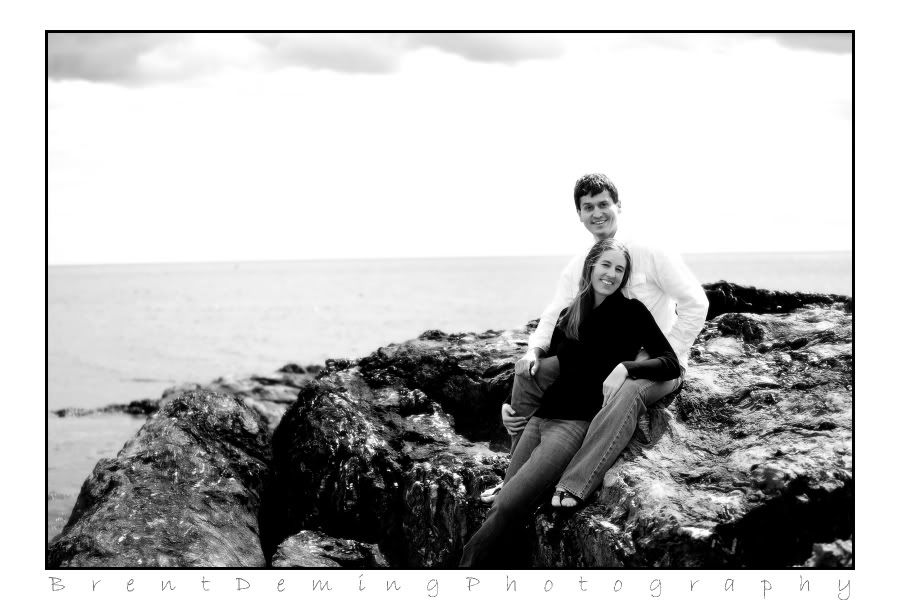 I really like using textures, and have been playing around adding textures to personal pictures in Photoshop as of late...but I LOVE natural textures such as this rock they are sitting against!
We then headed in town Boothbay Harbor, strolled through the streets and eventually ended up in the Marina. I had them walk down onto this dock with no instructions, I just wanted them to have some time and space to themselves to interact naturally.
My view from above
After a couple of minutes I snuck down to another dock running parallel to the one they were on in hopes of being undetected so that they would continue just being themselves without my 'interference'.
This is what I got :)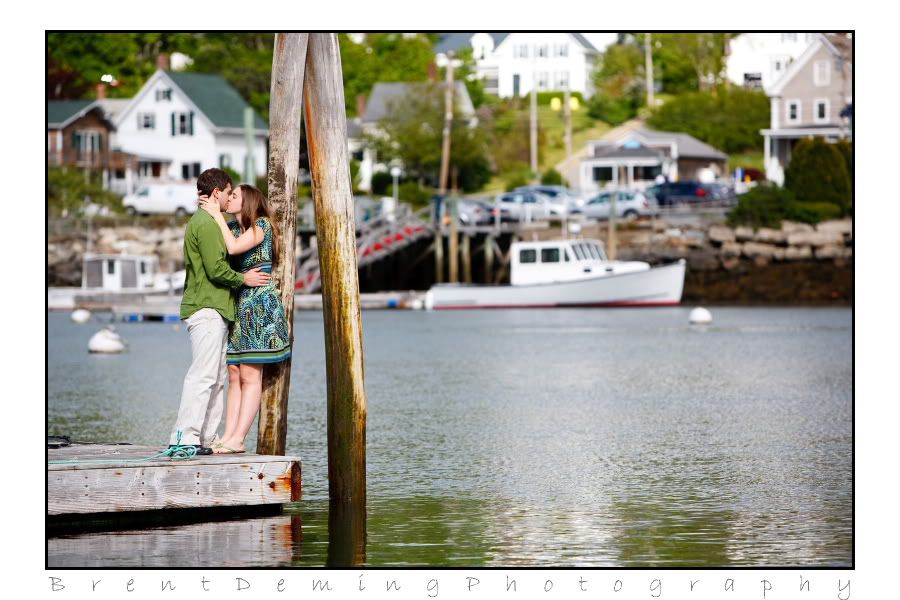 I didn't notice the boat names in the background as I was shooting, only during editing. I think it's GREAT ;)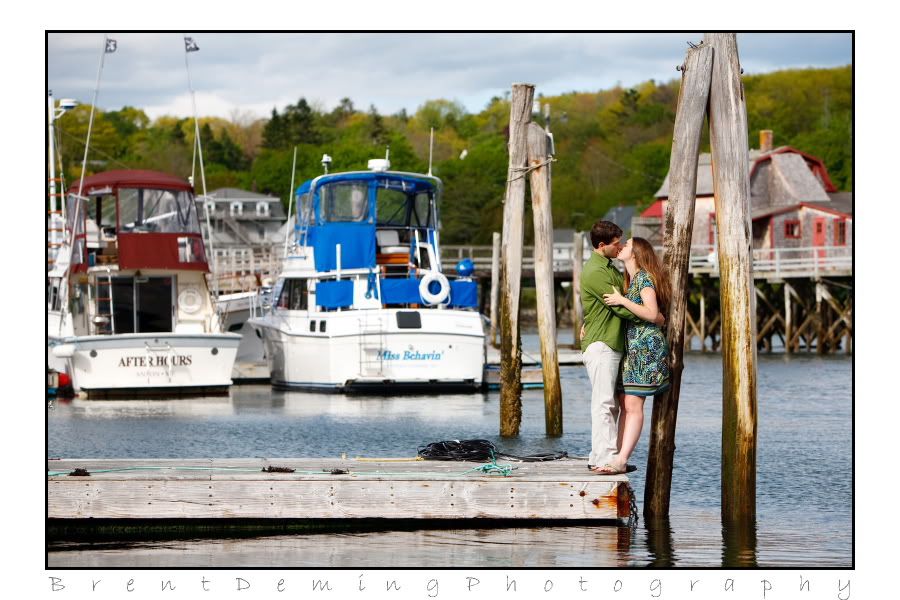 Did I mention what GREAT sports they were? Soooo willing to do and try anything! We were having too much fun :)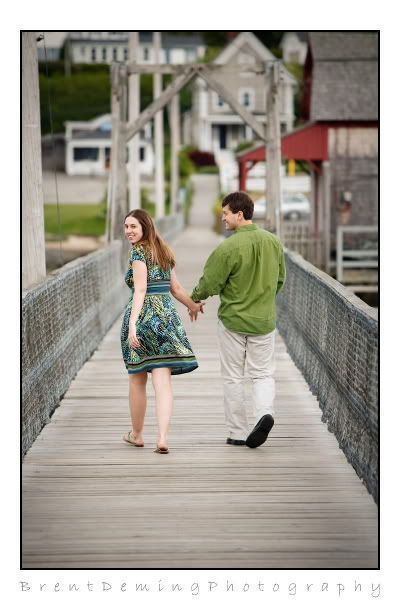 Next, we decided to work our way over to Southport in hopes of finding some lobster traps to use in our pictures. We had been keeping our eyes out for traps the entire afternoon with no luck. It seemed all of the traps were on private landings/docks so hope was fading.
However, we found a bridge ;)
Again, I just had them walk part way across the bridge...the next thing I knew they were doing this :)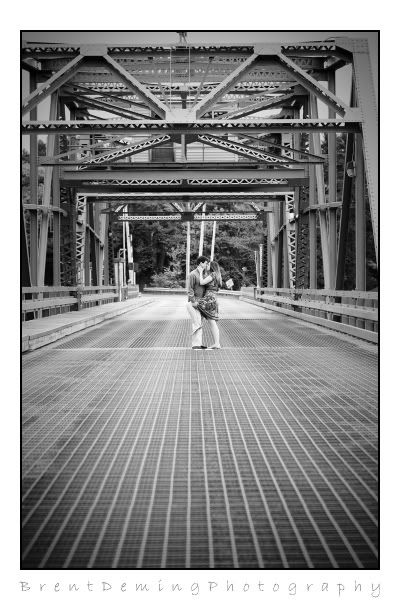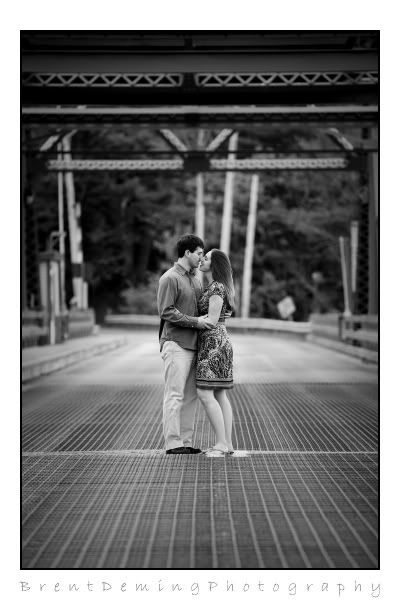 And just as we were ready to call it a wrap...we finally found lobster traps sitting out on a pier that had public access!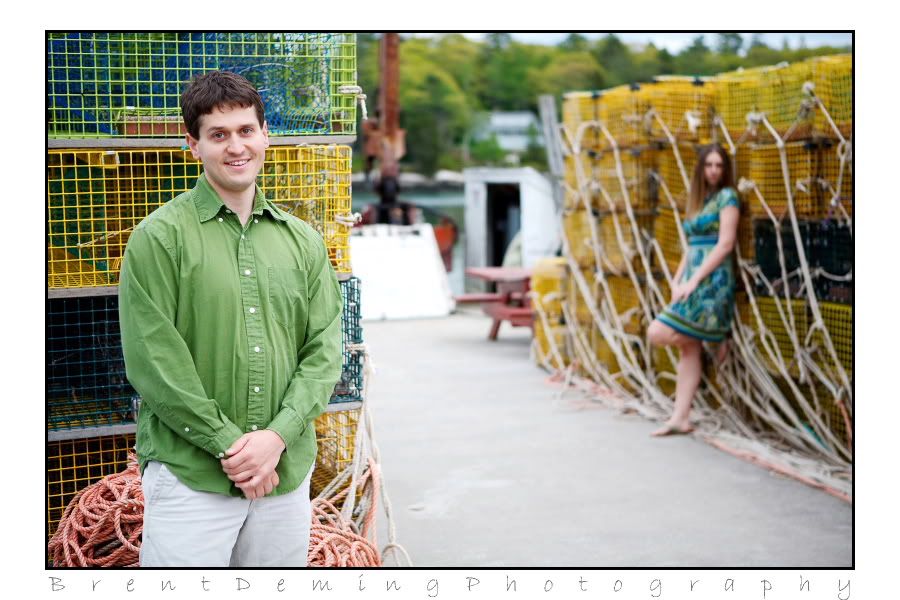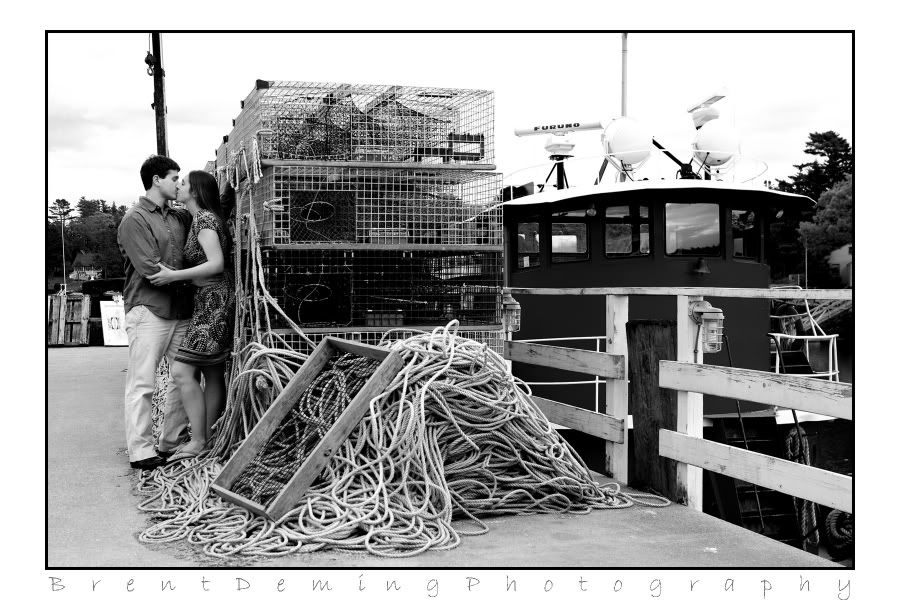 I can't believe we spent 4 hours together...from East Boothbay, Boothbay Harbor, and Southport. It seemed to pass in the snap of a finger. It was such a fun E-Session! Jen and Brian did an AMAZINGLY great job! They we so easy going and open to any ideas...the ideal photographer's couple! :) I can't wait for their October wedding in Vermont!