A week ago Saturday, I met with Allyson and Scott who drove up from Massachusetts for their E-Session. I had been looking forward to this for quite some time as we had talked about doing it last fall, then we planned to get together in April (and the weather was simply LOUSY and it even snowed the weekend we wanted to shoot). Allyson and Scott even drove through some rain once they came into southern Maine which made us a bit nervous. The weather guy said it was supposed to be a nice day...but it was raining! Allyson and Scott's drive was around three hours, and my drive to the Boothbay area is about two hours...5 hours of driving is a lot if the weather wasn't going to cooperate. Luckily it turned out to be a great afternoon and we had a great session!
They brought their adorable little Boston Terrier, Solee (I hope I am spelling her name right), along and we included her in the beginning :)
Right outside of the hotel they were staying at was this fantastic walking bridge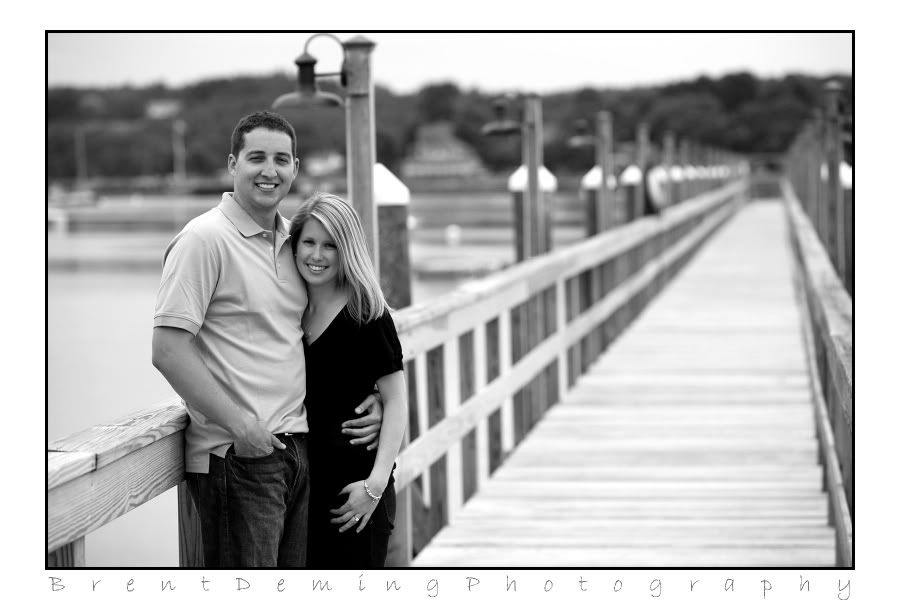 Their natural interactions throughout the session were great :)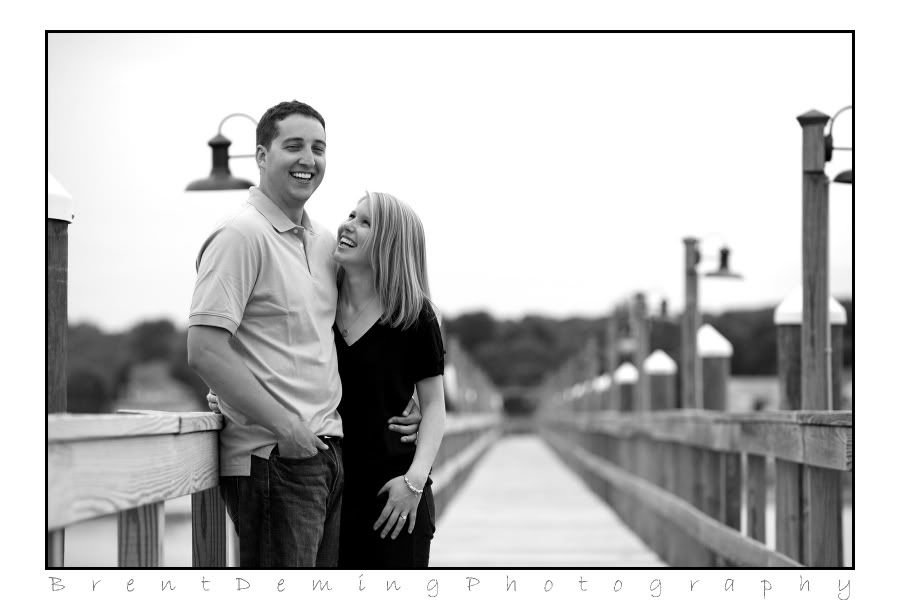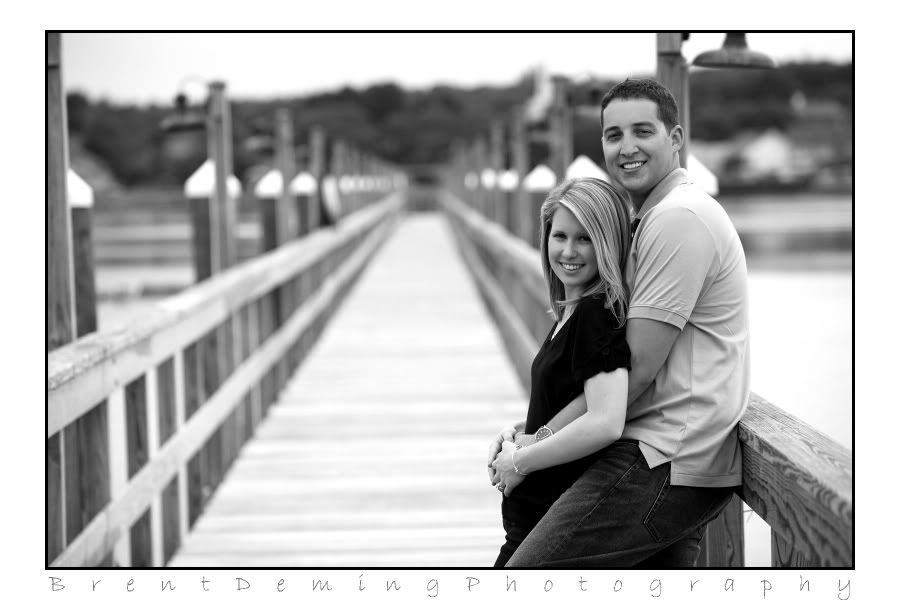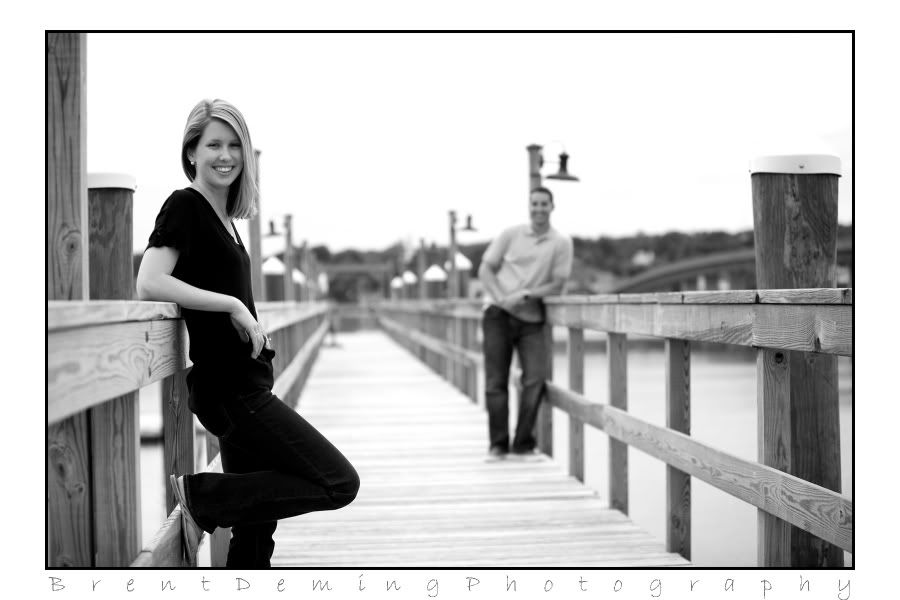 Again, I love these natural moments. I think they make fun pictures :)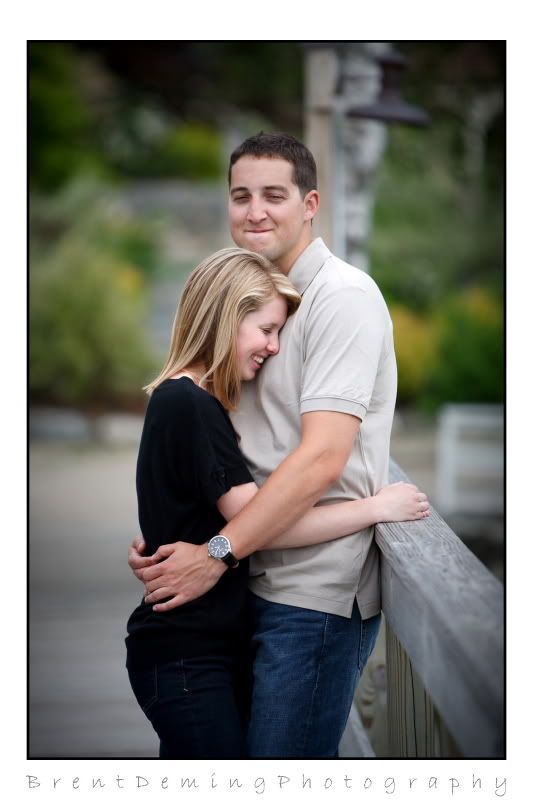 One of my favorites from the day!
We then headed to Boothbay Harbor and drove over to the east side of the bay to climb around on the rocks (and escape the bugs that were PESTERING us in Edgecomb) ;)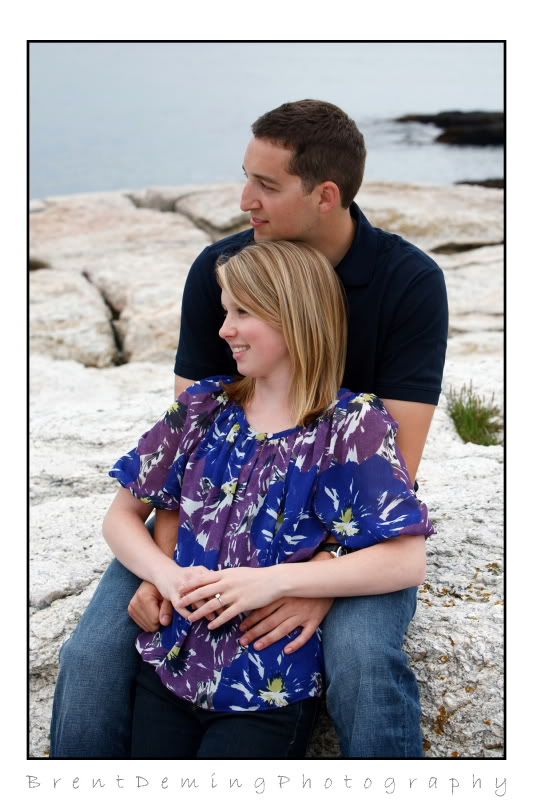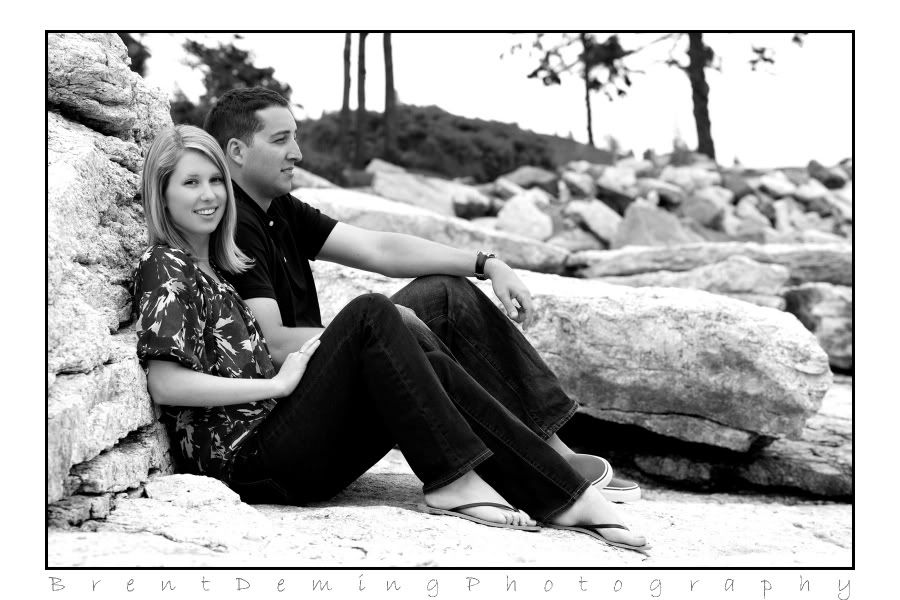 It was a really fun day! Allyson and Scott did a GREAT job! They were very trusting in my ideas, brought some ideas of their own, happy to try anything, and a lot of fun to shoot with. Their Stowe, Vermont wedding next month is sure to be a great time!